The next Roast Masters™ competition will be held at The Amsterdam Coffee Festival, 5 – 7 March 2021. It will feature 18 of the most exciting roasters from the Benelux and across Europe.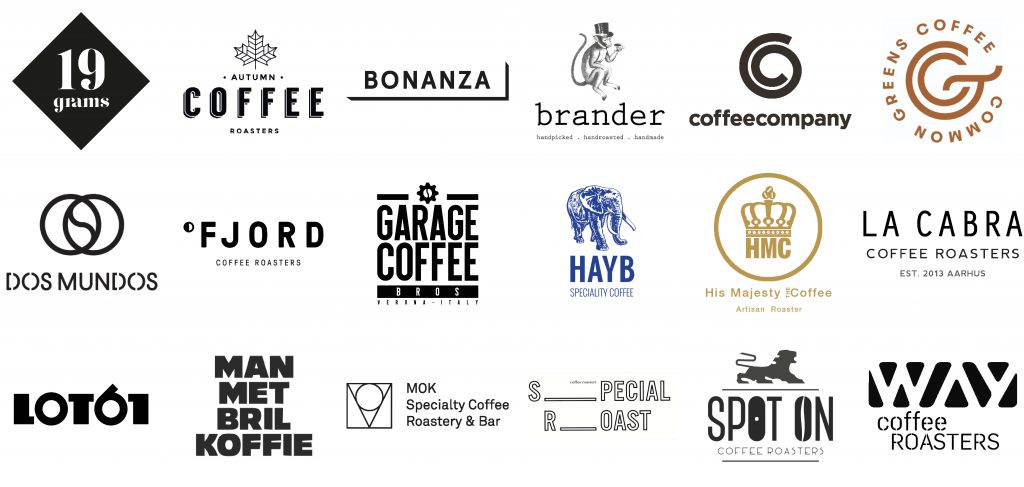 THE ROAST MASTERS AMSTERDAM 2021 CONTENDERS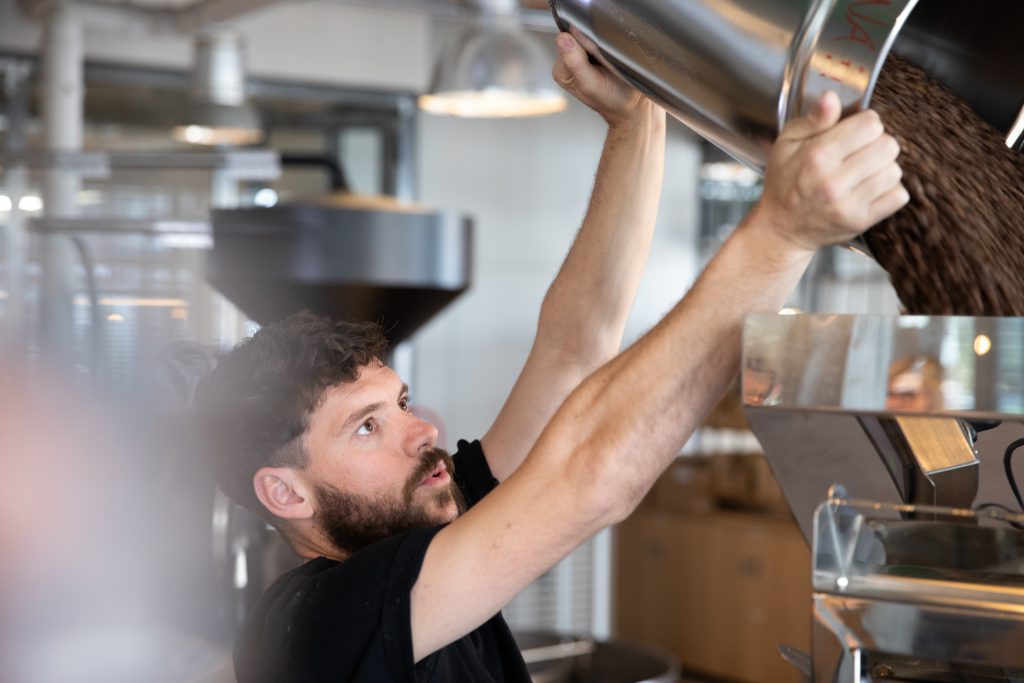 19grams
REPRESENTING: Germany
COMPETING ROASTER: Anthony Piper
COMPETING BARISTA: Bence Bagdi
Rich, sweet and clean with ample amounts of süß is what they strive for at 19grams. With the goal to showcase the intrinsic qualities of the bean without hiding anything behind roasty notes, 19grams roast and develop their coffees so that sweetness, acidity and body are in perfect harmony.
Competing for 19grams are Anthony – head roaster whose specialty coffee career began in 2013 where he has developed an active interest in sourcing, cupping and implementing better standard of quality quality – and Bence who found his passion in training others, brewing and developing great coffees and  now holds the position of Head of Coffee Development at 19grams.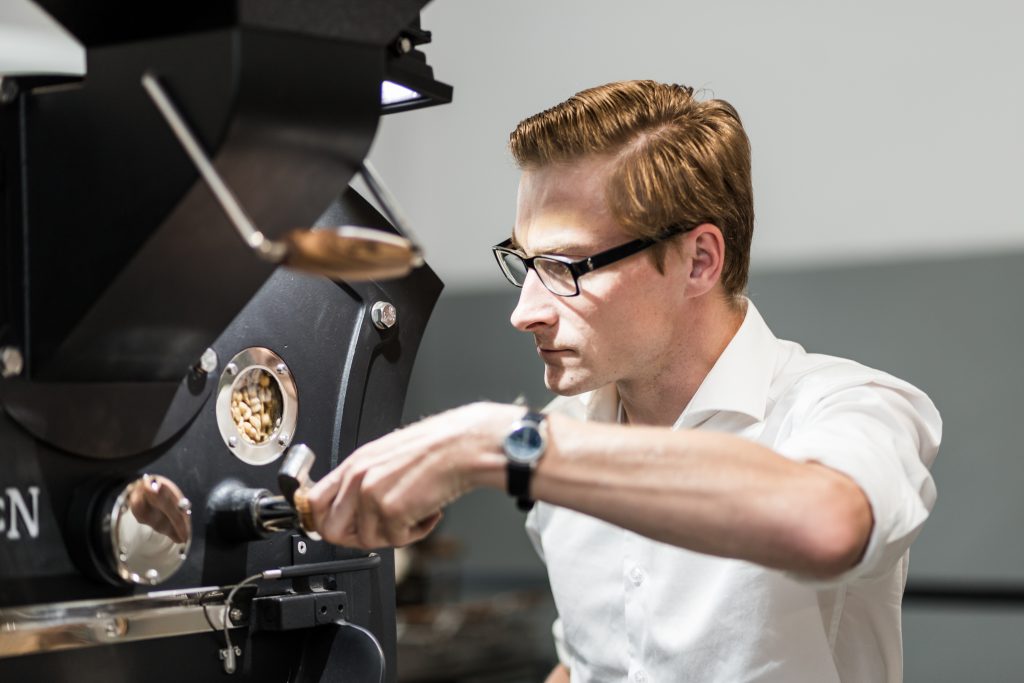 Autumn Coffee Roasters
REPRESENTING: Poland
COMPETING ROASTER: Krzysztof Blinkiewicz
COMPETING BARISTA: Karolina Kazuś
Autumn is coming! Specialty and high quality coffee roasters, a training room for Coffee Skills System courses and a coffee laboratory based in Płock, Poland. This project is based on the direct cooperation with farmers and baristas. Autumn Coffee Roasters believe that drinking a high quality coffee is not only their daily contribution to slowing a global warming down or littering the planet, but also a chance to self-development and taking care of a good health.
Competing for Autumn Coffee Roasters are Krzysztof – roaster, coffee events judge and an Authorized Specialty Coffee Association Trainer so definitely knows a thing or two about coffee competitons- and Karolina – a barista working with roastery Autumn Coffee Roasters and cafe Mówish Mash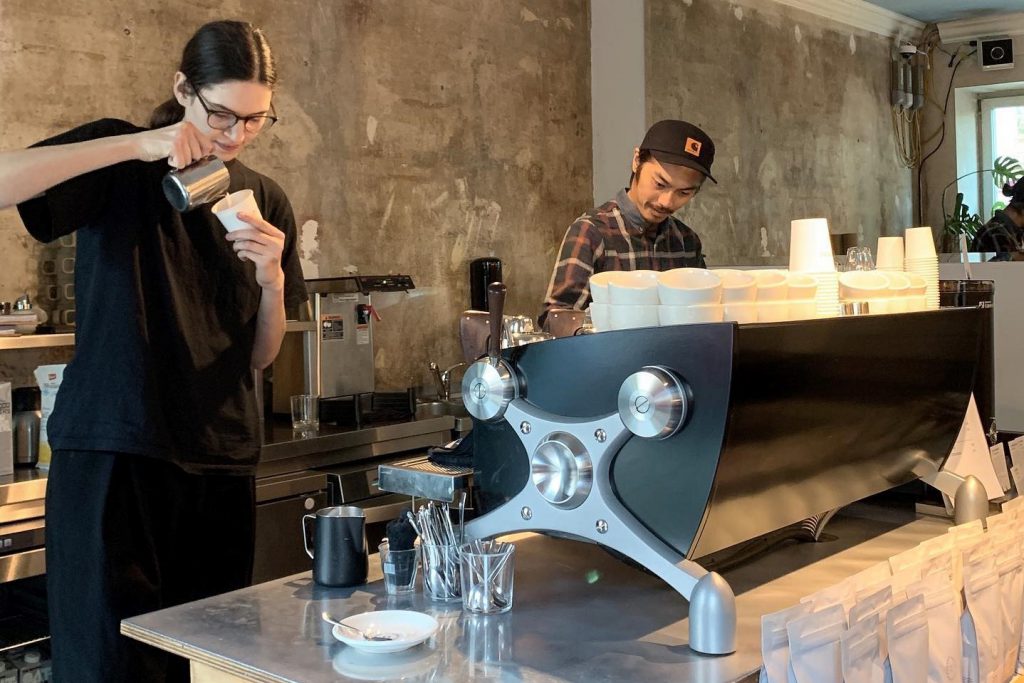 Bonanza Coffee Roastery
REPRESENTING: Germany
COMPETING ROASTER: Joseph Lyons
COMPETING BARISTA: Scott Tedder
 One of the first Speciality coffee roasting companies in Europe, Bonanza Coffee Roastery have now been roasting for over 13 years. With good fortune in recent coffee competitions, their roast style is light, but sweet, aiming for high flavour vibrancy.
Competing for Bonanza Coffee Roastery are Joseph Lyons – Head Roaster, Quality Control and Trainer who is no newbie to competitions after winning the 2018 German Cup Tasters and Scott Tedder – Green Bean Buyer, Quality Control, Roaster. Scott is also a licensed q-grader and serial competitor with the duo looking forward to competing within Roast Masters: "We would love to share our passion and progression with this competition".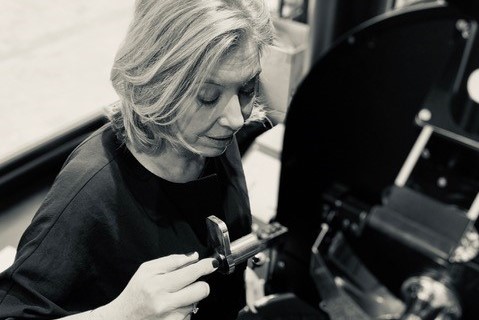 brander
REPRESENTING: Belgium
COMPETING ROASTER: Veerle Pauwels
COMPETING BARISTA: Steffen Van Malder
brander is a coffee roastery in Halle near Brussels. Passionate about quality, brander source a small, fresh range of specialty coffees and roast them lightly to highlight all flavors that make them distinct. "It is the very joy of learning and gathering knowledge that drives us every day."
Competing for brander are Veerle – a mother of 3 who feel in love with light roast specialty coffee 5 years and founder brander a couple year a later with her husband Lowie, and Steffen – photographer and self-taught coffee geek who from the beginning has been head barista at brander.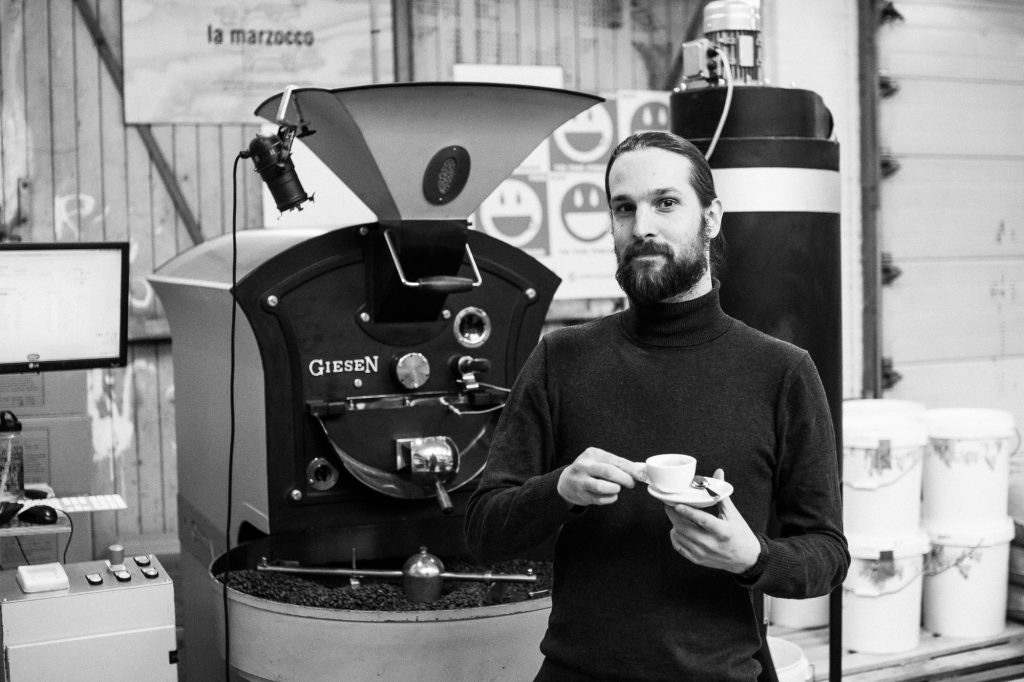 Coffeecompany
REPRESENTING: The Netherlands
COMPETING ROASTER: Lucas de Gier
COMPETING BARISTA: Bob Tonglet
Stirring up Dutch coffee culture since 1996 with a relentless drive to keep learning improving on sourcing, roasting and brewing.
Competing for Coffeecompany are Lucas de Gier – Head Coffee Roaster  who will be making his second appearance at Roast Masters after an impressive performance at Amsterdam last year and Bob Tonglet  – Barista Trainer for Coffeecompany.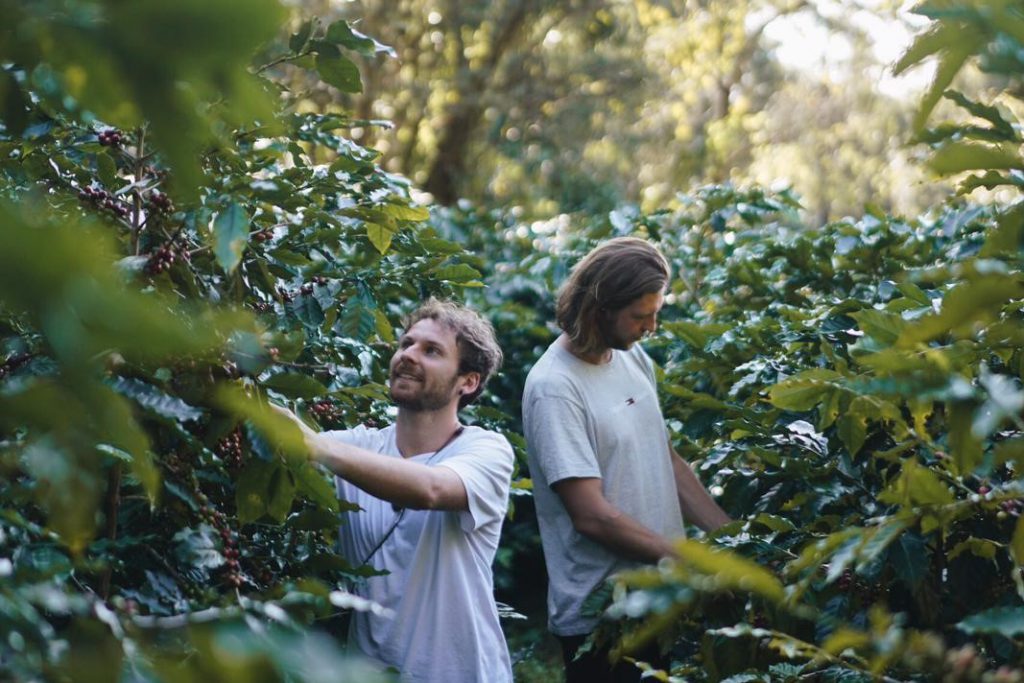 Common Greens Coffee
REPRESENTING: The Netherlands
COMPETING ROASTER: Josh Cotton
COMPETING BARISTA: Claye Tobin
Common Greens Coffee is a micro roaster with a mission. "We do not only ensure that your cup of coffee is of the best possible standards, we care about our entire supply chain and want to make sure the impact we leave behind is a positive one for everyone involved." Their roasting style intends to highlight and preserve the intricate flavour characteristics of each farm, showcasing the unique flavour profiles from origin.
Competing for Common Green Coffee are co-owners Josh Cotton  – Head Roaster and Quality Control who has worked in the coffee industry for over 10 years, and Claye Tobin whose coffee experience has taken him from Melbourne to Morocco to The Netherlands and saw him win Espresso God Shot Competition 2018.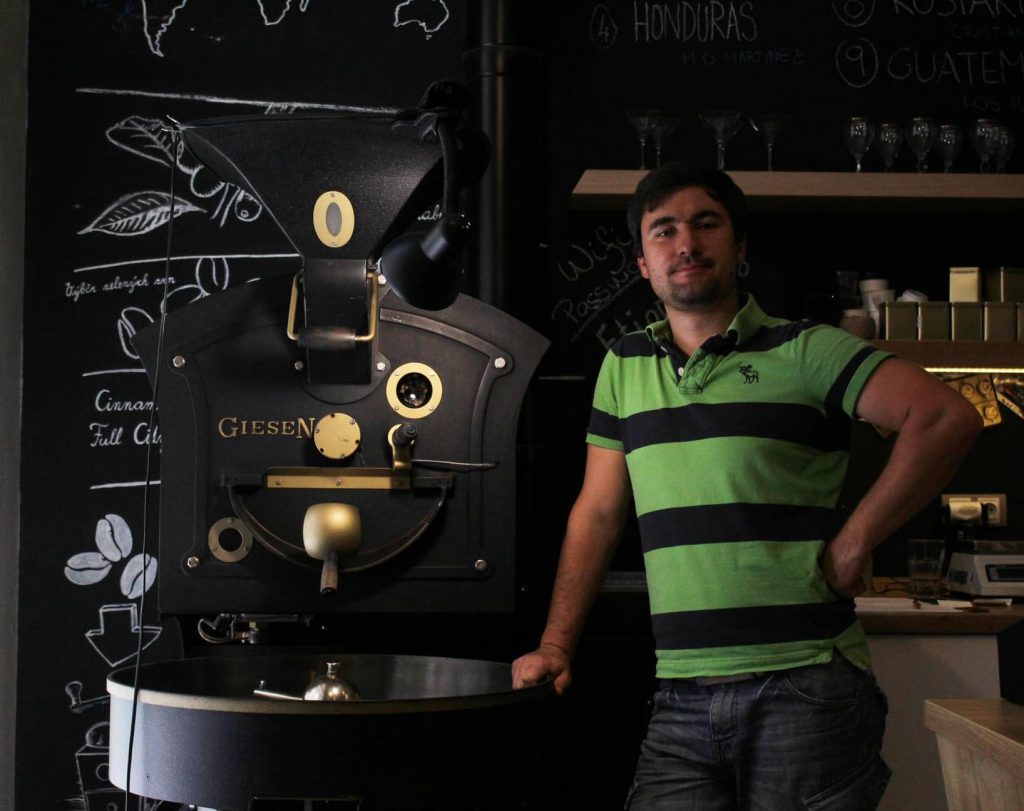 Dos Mundos
REPRESENTING: Czech Republic
COMPETING ROASTER: Lukas Zugar
COMPETING BARISTA: Eliska Jandova
Dos Mundos roast only single estate coffees with focus on maximum complexity and sweetness of the coffees. Their aim is to establish long-term collaborative relationships with farmers and more than 75% of Dos Mundos coffees are repeating each season. Their view: "our coffees should carry their best flavours and stories to the consumers".
Competing for Dos Mundos are Lukas Zugar who is both co-owner and head roaster of Dos Mundos and aims to spread the stories our farmers as much as possible, and Eliska Jandova – Head of Quality Control whose passion for coffee flavours undoubtely helped her win the title of Two time Czech Cup taster champion.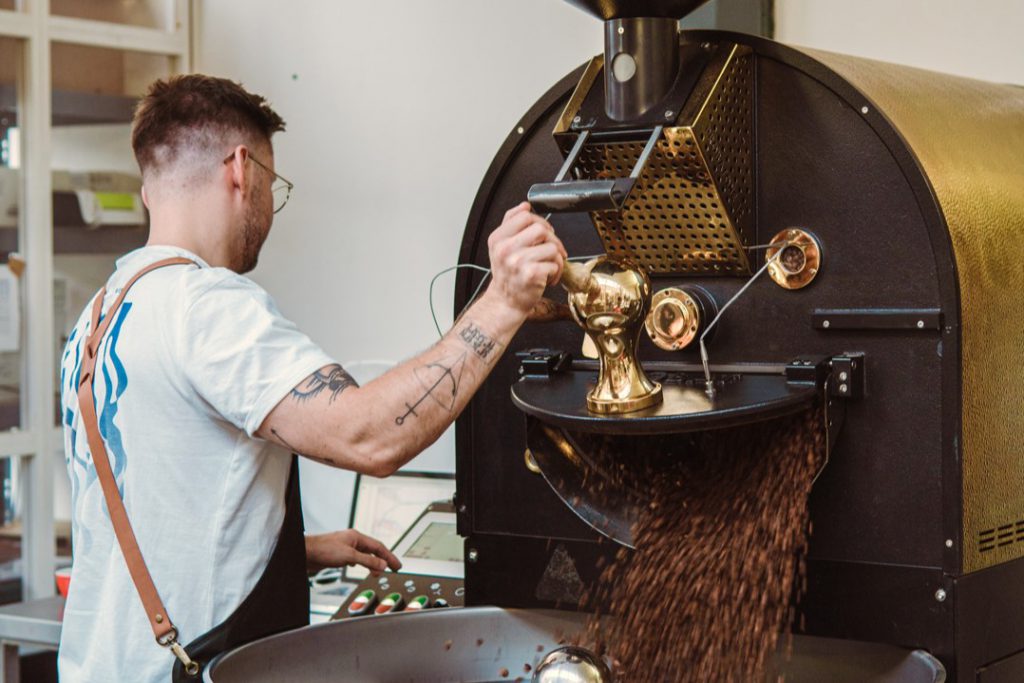 Fjord Coffee
REPRESENTING: Germany
COMPETING ROASTER: Michał Sowiński
COMPETING BARISTA: Cameron Milne
The Berlin based specialty roastery was founded to provide exceptional coffee and create memorable coffee drinking experiences. From sourcing to service, Fjord prioritise quality & honesty. Their goal is to draw out the naturally sweet and vibrant taste of the high quality beans sourced, while showcasing a variety of regions, processing methods and seasonal specialties.
Competing for Fjord are Michał Sowiński – this Roaster and Quality Control is no stranger to competitions having  judged in the German Brewers Cup and Barista competitions since 2015, and Cameron Milne – an experienced barista and Owner of Vvaldmeer in Brisbane, currently working with Fjord to deepen his understanding of the coffee chain.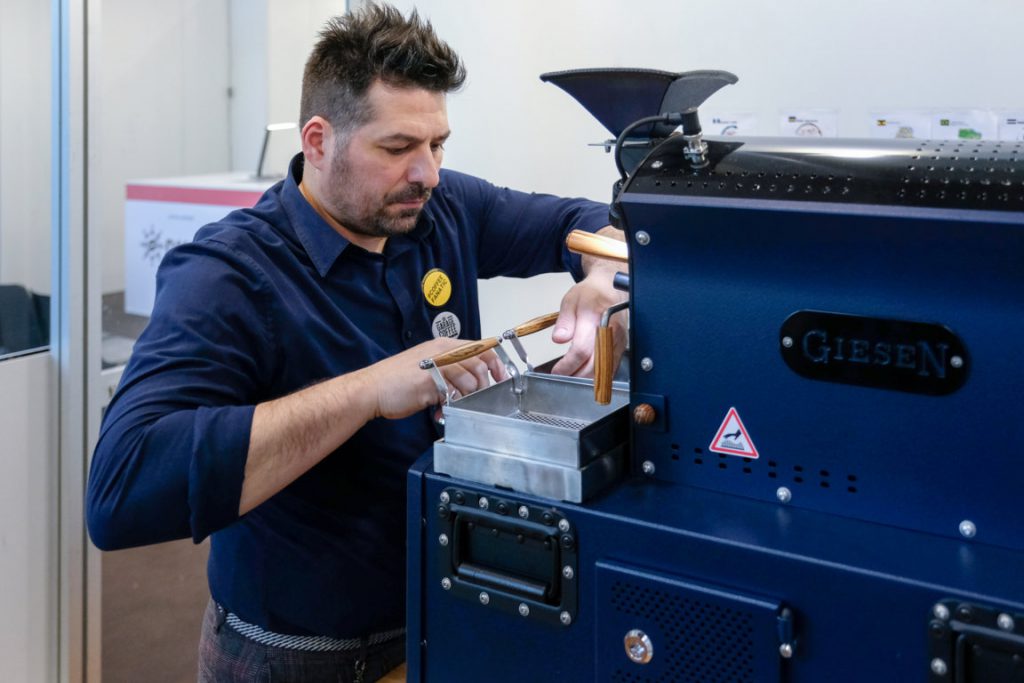 Garage Coffee Bros. Srl
REPRESENTING: Italy
COMPETING ROASTER: Davide Cobelli
COMPETING BARISTA: TBA
Set in the beautiful town of Verona, home to the story of Romeo and Juliet, Garage Coffee Bros approach their specialty coffee roasting mainly for the Italian community, whilst always striving to be innovative and eco-friendly. The roastery use an IMF hi-technology Roaster Machine in keeping with their Artisanality.
Competing for Garage Coffee Bros is Davide Cobelli  – who has recently won Italian Roaster Champion 2020 as well as proceeding to the final in Roast Masters Milan 2019 so is definitely won to watch. The barista joining Davide is still be announced.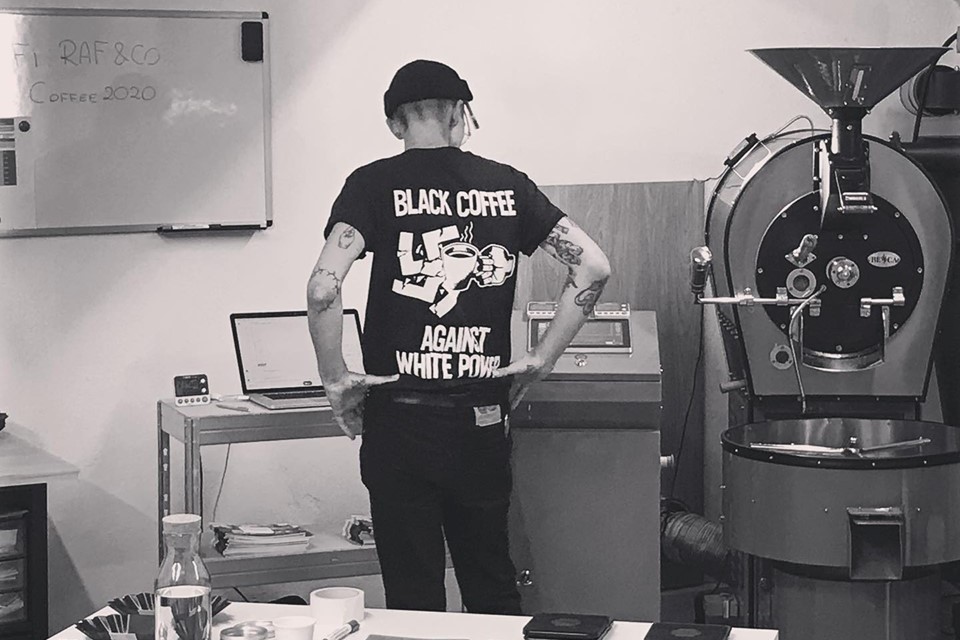 HAYB
REPRESENTING: Poland
COMPETING ROASTER: Dawid Zadara
COMPETING BARISTA: TBA
HAYB Speciality Coffee, a family roastery based in Warsaw, Poland who are passionate about serving you everything they love in a cup of coffee. Design, customer service, hospitality, taking care of every detail is something that sets us apart.  HAYB use a trusted Giesen W 15A to help them deliver their exceptional coffee and "don't believe in omni roast :)".
 Competing for HAYB are Dawid Zadara whose hard-work and attention has seen him develop an incredible coffee knowledge in 6 years within the industry – and Aleksander Smęt, Barista Trainer at HAYB.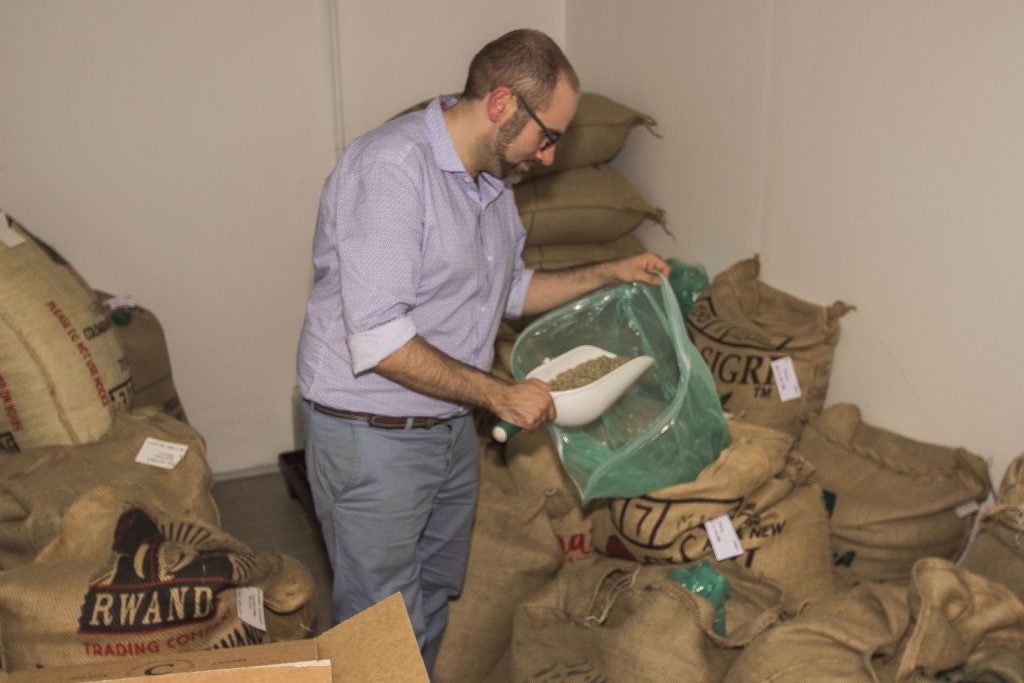 His Majesty the Coffee
REPRESENTING: Italy
COMPETING ROASTER: Paolo Scimone
COMPETING BARISTA: Giacomo Vannelli
His Majesty the Coffee is an Italian Specialty Coffee Roastery, that is trying to merge the Italian tradition with the new wave of coffee, looking always at technologies and innovation. In facr Paolo and his staff dedicates time to research and development about new roasting techniques every week.
Competing for HMC are Paolo Scimone whose passion coffee means he spans various roles as owner & head roaster of HMC, QGrader Arabica & Robusta, SCA trainer and Consultant for other roasteries, and Giacomo Vannelli, the 3 times Italian Barista Champion.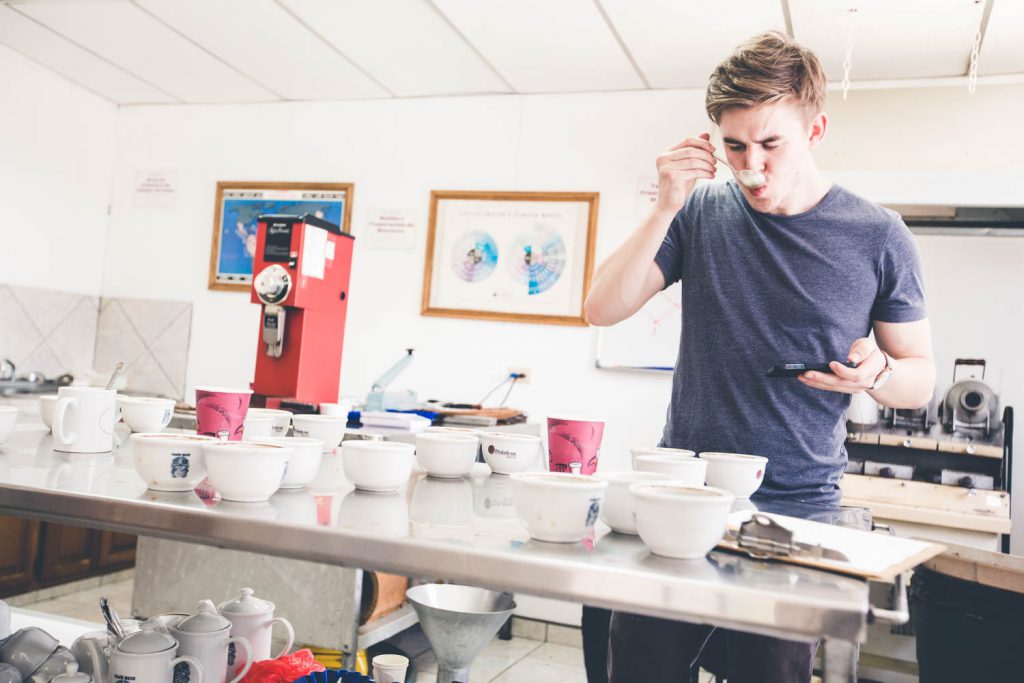 La Cabra
REPRESENTING: Denmark
COMPETING ROASTER: Mikkel Selmer
COMPETING BARISTA: John Gibson
La Cabra roast with the aim to enhance the innate quality and complexity of a given coffee, showcasing the work of the producer in the most transparent and delicious way possible. This is a simple approach to coffee, paying attention to green coffee quality above all, and roasting with a light touch.
Competing for La Cabra are Mikkel Selmer who has worked with La Cabra from the beginning developing from barista to Head of Coffee and bringing in his in Architectural education into its cafes and packaging, and John Gibson who after moving from his native Edinburgh in 2017 quickly became an integral part of the team both as a barista and roaster.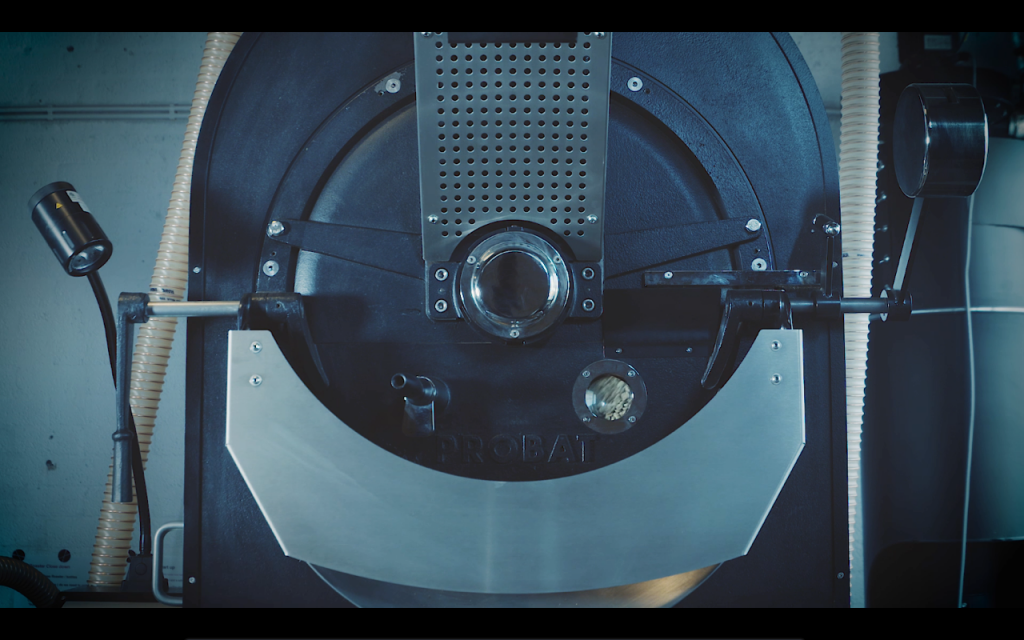 Lot61
REPRESENTING: The Netherlands
COMPETING ROASTER: TBA
COMPETING BARISTA: Martin Pearson
Lot61 are a renowned Dutch-Australian roasting company based in Amsterdam. Their approach to roasting is one of continual improvement, using trial and error to unlock the full roast potential of the beans that they are lucky enough to roast. "It's always been about finding a better way."  Furthermore Lot61 strive to do this by roasting on their trusted Probat L25 roaster.
The team at Lot61 are currently working hard to determine which two of their expert team will take to the stage at Roast Masters Amsterdam 2020 so more information will follow soon.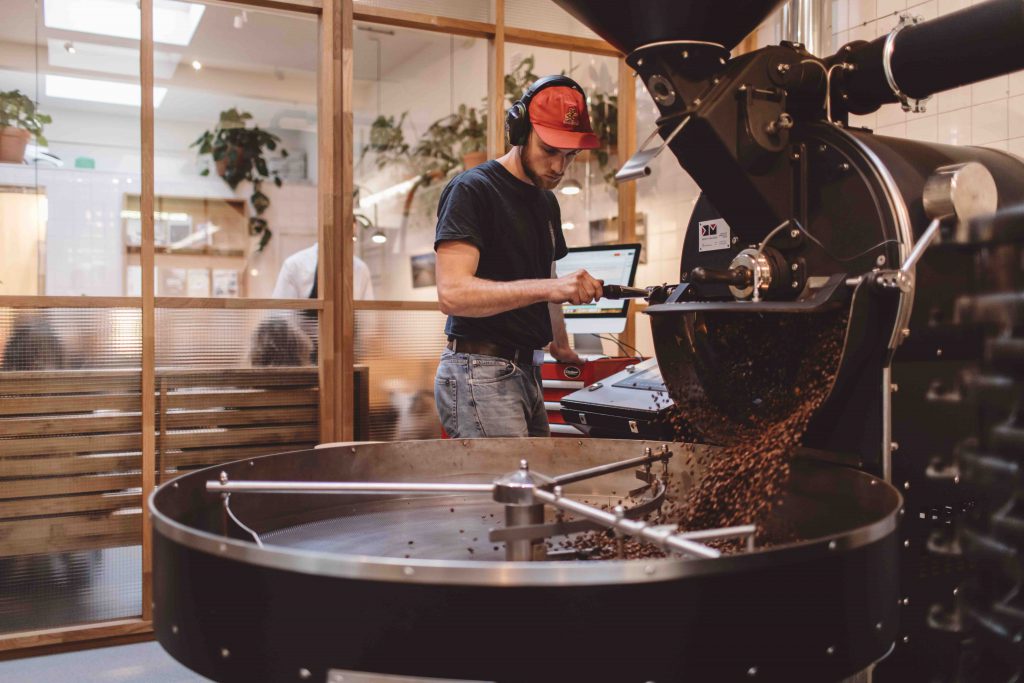 Man Met Bril Koffie
REPRESENTING: The Netherlands
COMPETING ROASTER: Siebe van Rijsbergen
COMPETING BARISTA: TBA
Integrating roastery and cafe Man Met Bril Koffie aims at bringing coffee closer to people. By roasting in the middle of the city, they open up the journey of coffee from fruit to cup.
Competing for Man Met Bril Koffie is Siebe van Rijsbergen – the Head of Coffee Quality and Education Programme who discovered the enormous variety of coffee flavour and origins 8 years ago after being inspired by the stories which coffee can tell. The barista joining Siebe is still to be announced.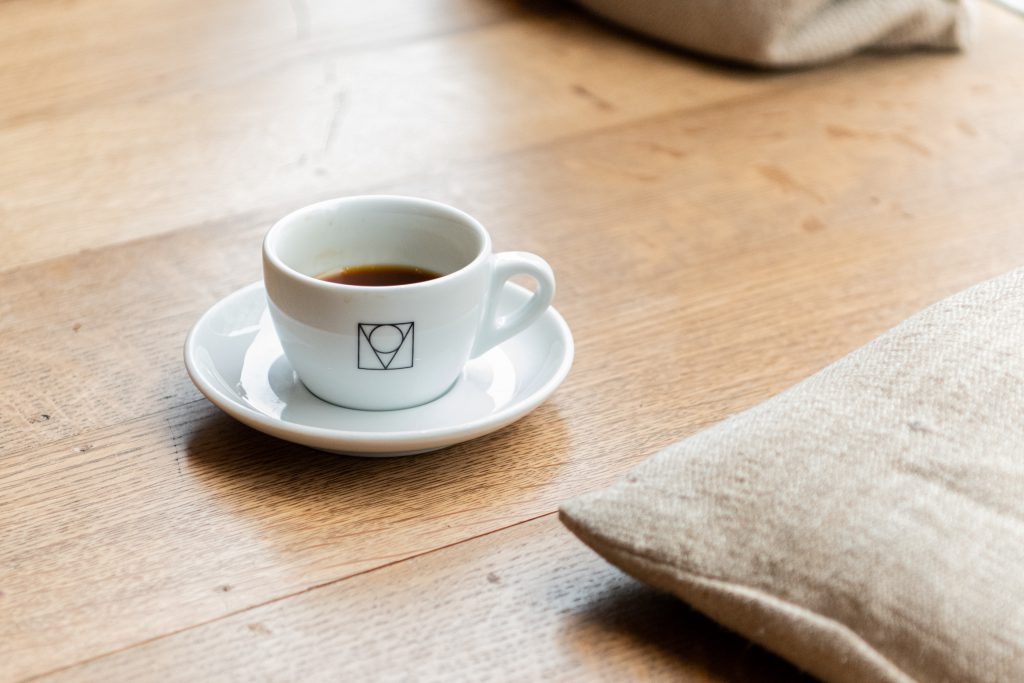 MOK Specialty Coffee
REPRESENTING: Belgium
COMPETING ROASTER: Jannes Vanhyfte
COMPETING BARISTA: Ali Yousefi
Roasting for over 7 years on Giesen, MOK Specialty Coffee have continued to hone their exceptional craft and are currently operating on a W15 connected with Cropster.
"We roast fast with good development and like to keep things simple. Over complicating roasts make them hard to reproduce."
Competing for MOK Specialty Coffee are Jannes Vanhyfte – Roaster and Barista at MOK for 3 years who is now in charge of production and wholesale and Ali Yousefi who having trained as a nuclear engineer now lead MOK's research and development and returns to the Roast Master's stage after an impressive performance in Milan 2019.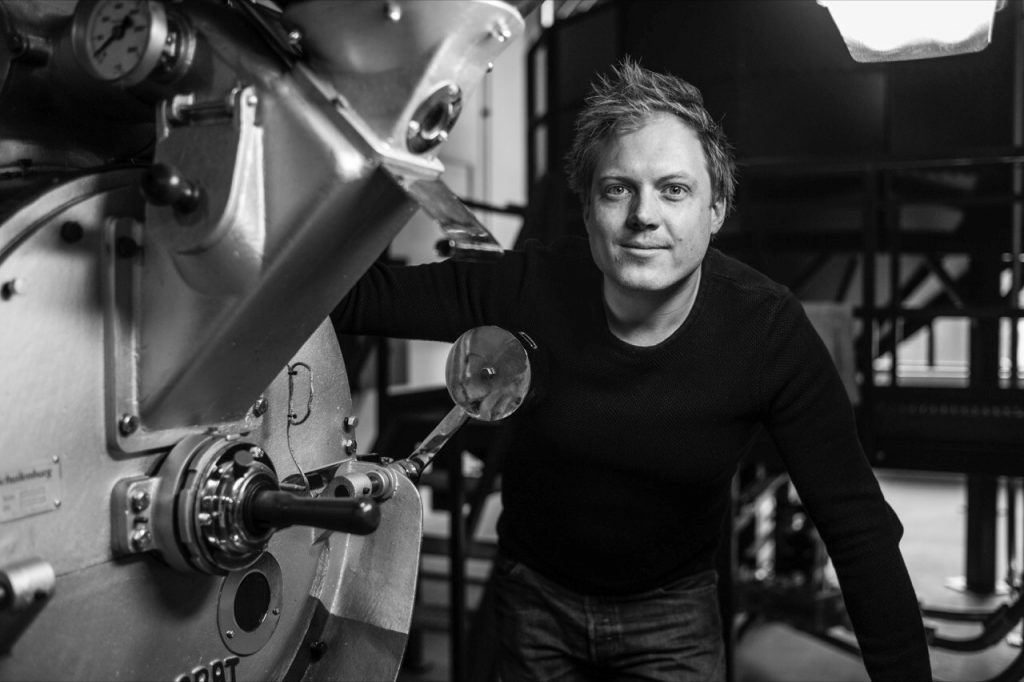 Special Roast
REPRESENTING: The Netherlands
COMPETING ROASTER: Bo Zwarts
COMPETING BARISTA: TBA
It's Special.roast! Their focus is on quality and transparency. Special Roast believe every coffee deserves a well-crafted roast.
Competing for Special Roast is Bo Zwarts, Head of Coffee for Special Roast who is returning to Roast Masters competition after his incredible performance in the first ever Roast Masters competition last year at Amsterdam.  The barista joining Bo is still to be announced.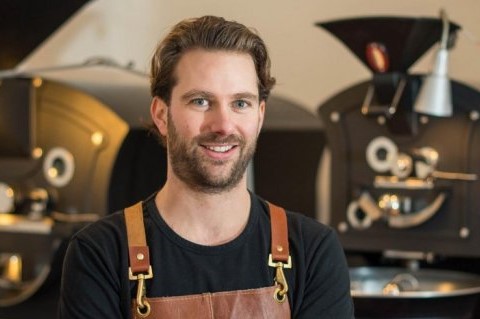 Spot On Coffee Roasters
REPRESENTING: The Netherlands
COMPETING ROASTER: Olaf Tromp
COMPETING BARISTA: Frans Taapken
Amsterdam based Spot On Coffee Roasters are always searching for the SPOT ON roast. We are a private label specialty coffee roastery. The team are looking forward to showcasing their talent within the competition: "May the best roaster win!".
More information on this exciting duo competing for the Roast Masters Amsterdam 2020 crown to follow.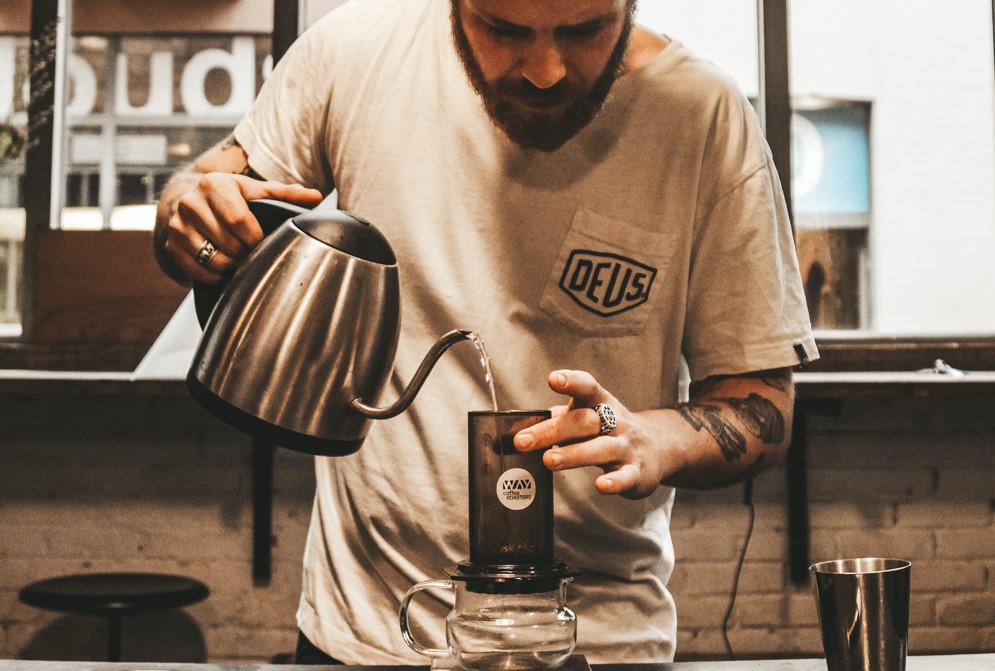 WAY Coffee roasters
REPRESENTING: Belgium
COMPETING ROASTER: Charlene De Buysere
COMPETING BARISTA: Fabrice Van Besien
WAY Coffee Roasters is a specialty coffee roastery based in Ghent, Belgium with a focus on high end coffees and balanced profiles. They roast on a Diedrich IR12. Because of it's infrared technology and superior airflow capabilities WAY Coffee Roasters is be able to offer a unique roasting profile, while at the same time limiting it's ecological footprint, compared to other roasters. "We did it our WAY!"
More information to follow on our exciting duo competing for the Roast Masters Amsterdam 2020 crown.