Roast Masters™ is the place to get a glimpse of today's finest machinery. Because making 12 coffees – 4  espressos, 4 dairy coffees and 4 non-dairy plant based coffees – in 15 minutes is a no-go without the best gear at hand. Roast Masters™ features the new La Marzocco Linea PB espressomachine with among others built-in scales, a Bunn ICB brewer and to grind to perfection the barista-favourite Mahlkönig EK43 grinder.
The roasters can count on Daarnhouwer to deliver exquisite single origin coffee, on FrieslandCampina for silky milk, a range of plant-based alternatives from Alpro and not one, but two types of filtered water from Brita.
And of course stunning porcelain from ACME&CO.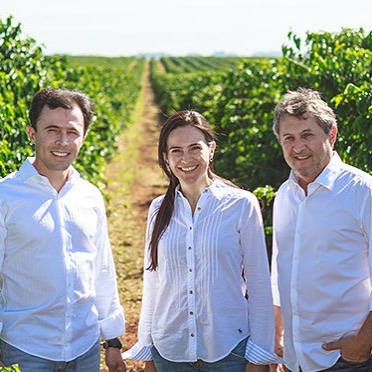 All the way from Brazil, we would also like to extend a special warm welcome to Mariana and Pedro Henrique Veloso. Their father Pedro Humberto Veloso founded the Veloso Coffee farm located in the Cerrado Mineiro region in 1977 and it is now one the largest family managed farms in Brazil. Sourcing their coffees worldwide, Daarnhouwer has built a close relationship with Veloso family. Therefore Mariana and Pedro will not only be judging this cutting-edge tournament which aims to celebrate the best specialty coffee roasters on the planet, but will also provide the single origin coffee used by all the roasters in this competition.
With all these incredible contributors, plus some of the world's most renowned roasters the first ever Roast Masters competition is one to watch.